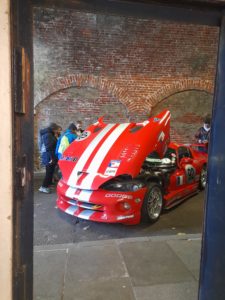 On 3rd December 2022, the Reigate Business Guild held their annual Christmas Fayre in the town, with many stalls in Church Street and lots of activities taking place and seasonal fare to buy. As part of the event, WCMS opened the caves in nearby Tunnel Road, and entry to the caves was by donation to South East Cave Rescue Organisation (SECRO). Our generous visitors donated a very welcome total of £497.37.
SECRO members are based in the area of South East England, and the organisation provides rescue training which can be used anywhere in the country. A familiarity with many underground sites in the South East means that members are ideally placed to assist anybody who gets into difficulties while exploring them. WCMS would like to pass on a big thank you from SECRO for the money raised.
To read more about SECRO and cave rescue in general, visit their website.